The Helmand Work
Between December 2010 March 2011 Neville spent two months on the front line of Helmand Province, Afghanistan, with 16 Air Assault Brigade making work as an official war artist. He made stills using multiple flash systems, conducted interviews, and also made 16mm movies, employing high-speed slow motion film cameras normally used in car-crash testing.
Films
'Bolan Market', 6 mins, digital transfer from 16mm film, Mark Neville, 2011
Bolan Market in Lashkar Gah, Helmand, is described as a success story by ISAF forces. Much of the population of Helmand Province survives through subsistence farming, often contending with brutal weather conditions, lack of clean drinking water, and basic or non-existent health and education facilities. Previously part of Taliban ran territory, the area including Bolan Market began to flourish once again following its occupation by ISAF forces. Mobile phones, cars, and market stalls speak of the beginnings of commerce and trade. Nevertheless, Neville's silent, slow motion film depicts a much more complex relationship between the local population and British armed forces.
Neville shot the 16mm film by hand as he stood next to the machine gun which the 'Husky' armoured vehicle he was travelling in is armed with. When he requested if he could film on the ground, amongst locals, Neville was told by the crew of the 'Husky' that there were many Taliban sympathisers in the Market, and that he would either be 'killed or kidnapped within twenty minutes' were he to leave the tank. Whilst some of the local faces Neville films are apparently warm in their reaction to Neville's camera, and the presence of the tank as it proceeds through the Market, others are clearly feeling deeply uncomfortable, disturbed, or angered by the procession.
Neville's film is only made possible through the deployment of an armoured vehicle and its crew: The footage is mediated through an apparatus of war and an occupying force, forming a disturbing meditation upon the relationship between subject and viewer.
'7.62mm', 11 mins, digital transfer from 16mm film, Mark Neville, 2011
'7.62mm' is shot on 16 mm black and white film, in another part of 'Bolan Market'. The title refers not only to the calibre of the machine gun atop the 'Husky' armoured vehicle which Neville is travelling in, but also to the precise height of one frame of 16mm film stock. The film consists of a continuous, dreamlike tracking shot depicting market stalls full of fruit. This could almost be an Afghanistan during more prosperous and peaceful times, were it not for the silhouette of the gun which remains a constant throughout, stamped upon every frame as a phallic presence.
'Backdrops', 9 mins 46 secs, digital transfer from 16mm film, Mark Neville, 2011
Filmed on the frontline in Helmand against backdrops depicting photographic or painted artworks from previous conflicts, 'Backdrops' dislocates elements of real life from the Province which are commonly presented to us by the media. Through a series of vignettes, life in the war zone is relocated to previous eras, and itself becomes part of a cycle of wars and their depictions. This contextualisation not only works to make us re-examine the works of Nash, Piper and Burke, and to relate these to war now, but also makes us re-examine our numbed response to the over-saturation of mediated images of Helmand.
'Paratroopers', 7 mins, digital transfer from 16mm film, Mark Neville, 2011
The opening sequence of 'Paratroopers' features a container of gasoline being thrown upon the burn pit at a British Army patrol base in Helmand Province. The burn pit is where human excrement generated by the occupants of the base, and also secret documents concerning Taliban suspects, are dumped. Following this painterly metaphor for waste are a series of slow motion tableaux depicting the troops of 16 Air Assault Brigade mundanely occupying time between patrols and fighting; taking makeshift showers, boxing, or smoking. The film depicts modern warfare as one still very much centred upon the prowess of the male body.
'MSST Clinic', 6 mins, digital transfer from 16mm film, Mark Neville, 2011
Military Stabilisation Support Teams (MSSTs) work with Afghani villagers to help realise and fund their proposals for new infrastructure projects. Locals bring their proposals and claims to a clinic held by the British Army on a weekly basis at this patrol base in Helmand. Sometimes these clinics might receive proposals from locals involving the funding of irrigation ditches or Mosque developments, and sometimes they involve compensation claims pertaining to the destruction of land, property or cattle by ISAF force armoured vehicles. The overworked Warrant Officer holding the clinic is seen here working with a translator, and together they often deal with forty cases in one day. As is the case with any welfare or claim system, especially one operating in a region brutalised by decades of war, occupation, and abject poverty, fraudulent claims are common.
'Growing Up In Helmand' Photographs
Neville's photographs of Helmand Province were often taken whilst he was out on patrol with 16 Air Assault Brigade. Over 60% of the population in Afghanistan is under 25 and some of the British soldiers serving are undoubtedly still in their late teens. Using a plate camera and powerful flash units, his images depict a military occupancy by young people, almost children, of a country also populated by young people and children. Often emerging like phantoms from the landscape, alone or in pairs, these young Afghanis have obviously taken on adult responsibilities very early in life, mirroring the age of the teenage troops they are engaging with.
Press
Melanie Vandenbrouck, 'Mark Neville's Helmand Work at the IWM London', Apollo Art Magazine, 13/8/14
BBC Radio 4, 'Mark Neville at The Imperial War Museum', Saturday Review BBC Radio 4, 26/7/14
Mark Neville, 'Bullets at Dawn; How I survived two months in Afghanistan', The Guardian, 16/7/14
Mark Neville, 'Bringing War Home', BBC2 Newsnight TV, 15/7/2014
Selected Works from the series
Still from 'Bolan Market', 6 mins, from 16mm film, Mark Neville, 2011
Still from 'Bolan Market', 6 mins, from 16mm film, Mark Neville, 2011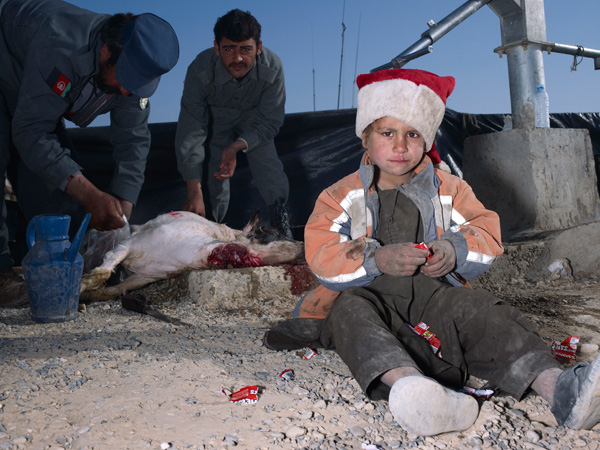 Child, Jacket, Slaughtered Goat, Sweets, Painted Nails, Xmas Day, Helmand', Mark Neville, 2010, c-type print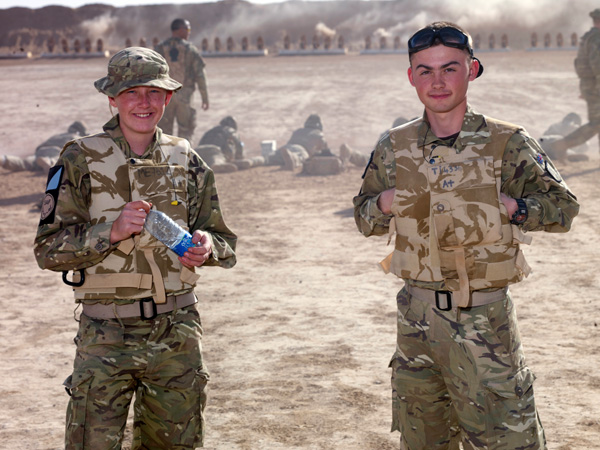 Firing Range', Mark Neville, 2010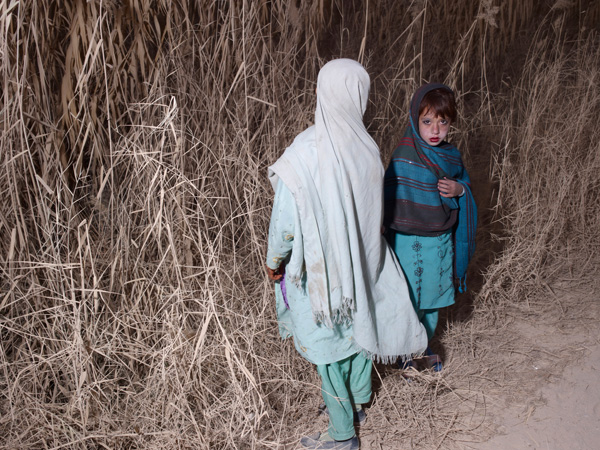 'On Patrol in Gereshk,1', Mark Neville, 2011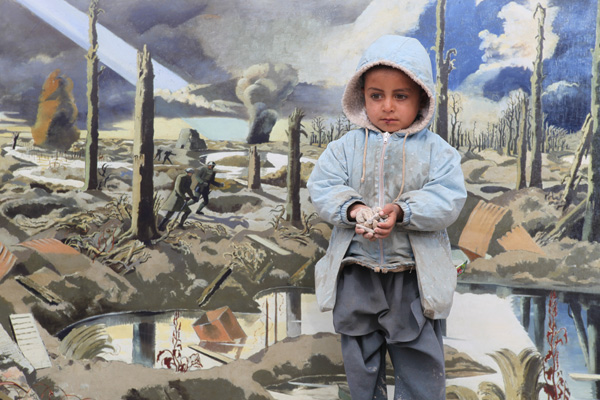 Production Still from 'Backdrops', Mark Neville 2011